Portfolio Potpourri
I've done a lot of things I'm proud of that haven't quite become case studies yet.
Here are some additional examples of my work as a copywriter, content strategist & communicator.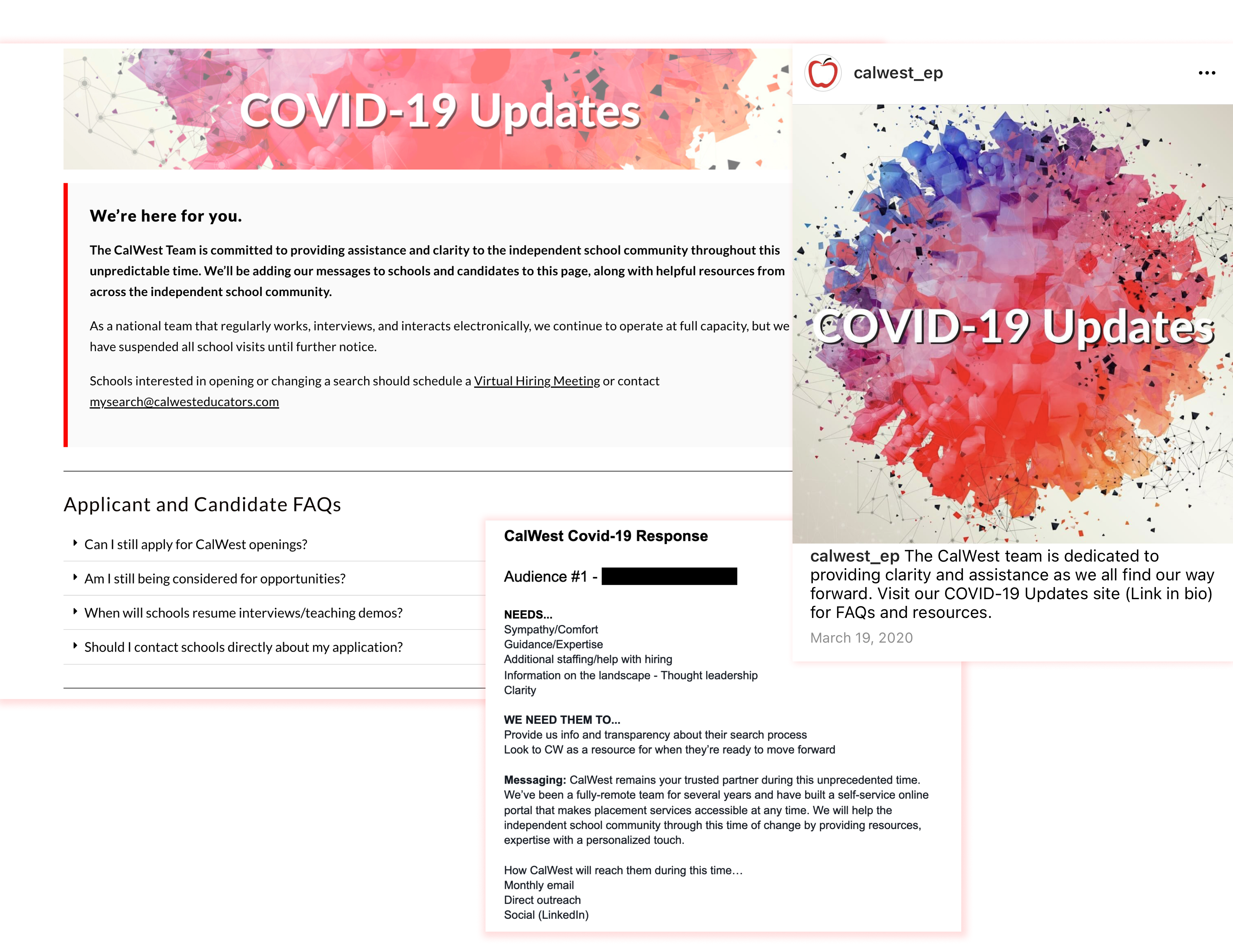 Covid-19 Response + Resources
CalWest Educators Placement, March 2020
Website | PDF

During the lockdowns of the 2020 Covid-19 pandemic, I was responsible for CalWest's response campaign. I worked with senior leadership to develop a crisis response plan, develop content for a resource page and email campaign, and create digital assets for use across channels.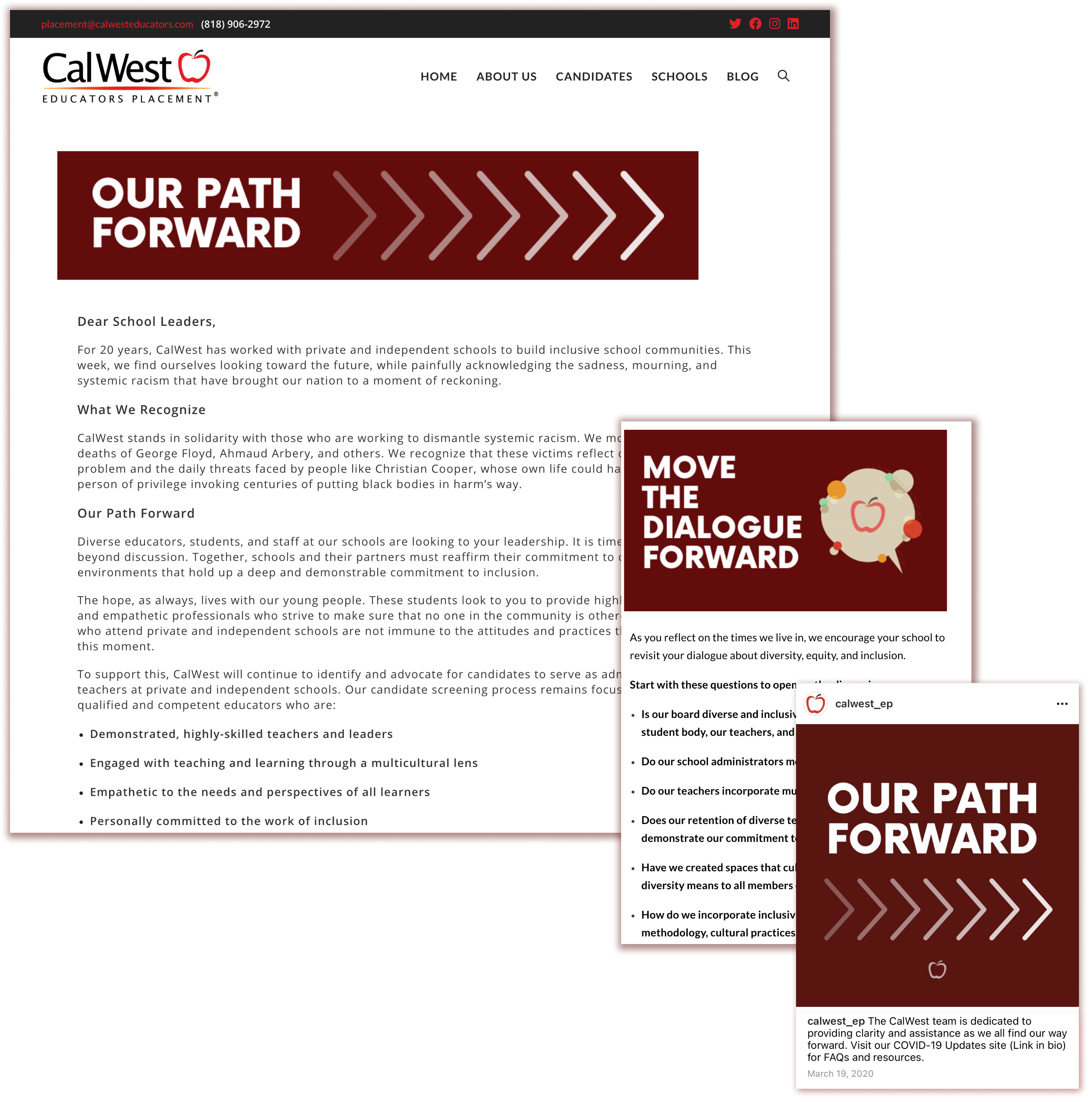 Our Path Forward
CalWest Educators Placement, June 2020
Website | PDF

After the murder of George Floyd in 2020, many private & independent schools faced a radical shift. Black and POC students and alumni began numerous campaigns to shift the dialogue around diversity, equity & inclusion in the largely white, upper-class institutions.

I worked with CalWest's senior leadership to develop a campaign messaging to affirm the organization's commitment to inclusion and representation, which ultimately led to the launch of a DEI consultancy.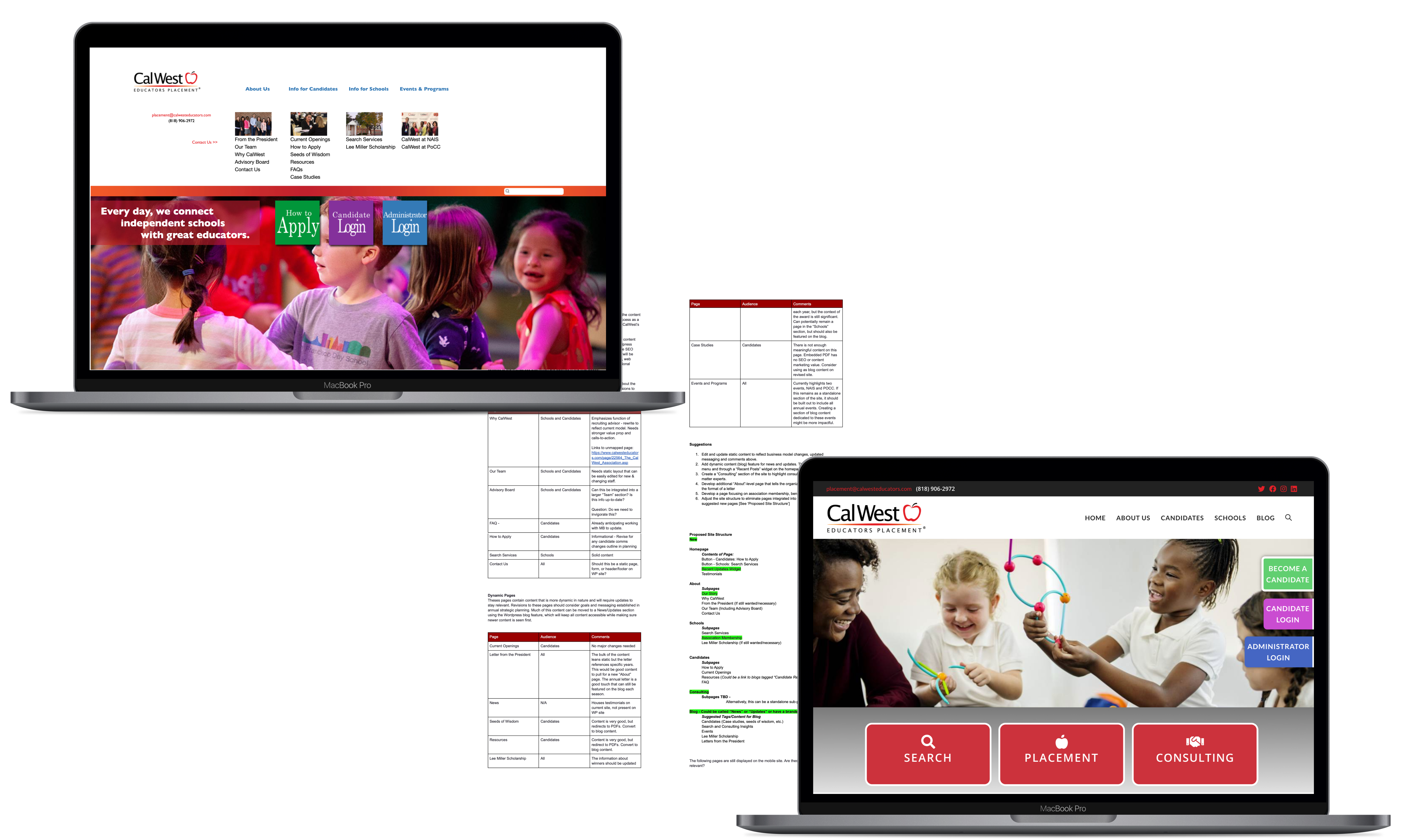 CalWest Website Redesign
CalWest Educators Placement, 2019 -2021
Website | PDF 1 (Search Services) | PDF 2 (Consulting)

I provided design oversight for the migration and redesign of the CalWest website in late 2019. I provided feedback for two Wordpress developers, restructured the sitemap and navigation, conducted a content audit and re-wrote dozens of pages, while eliminating dated and unused pages.

Full case study in progress.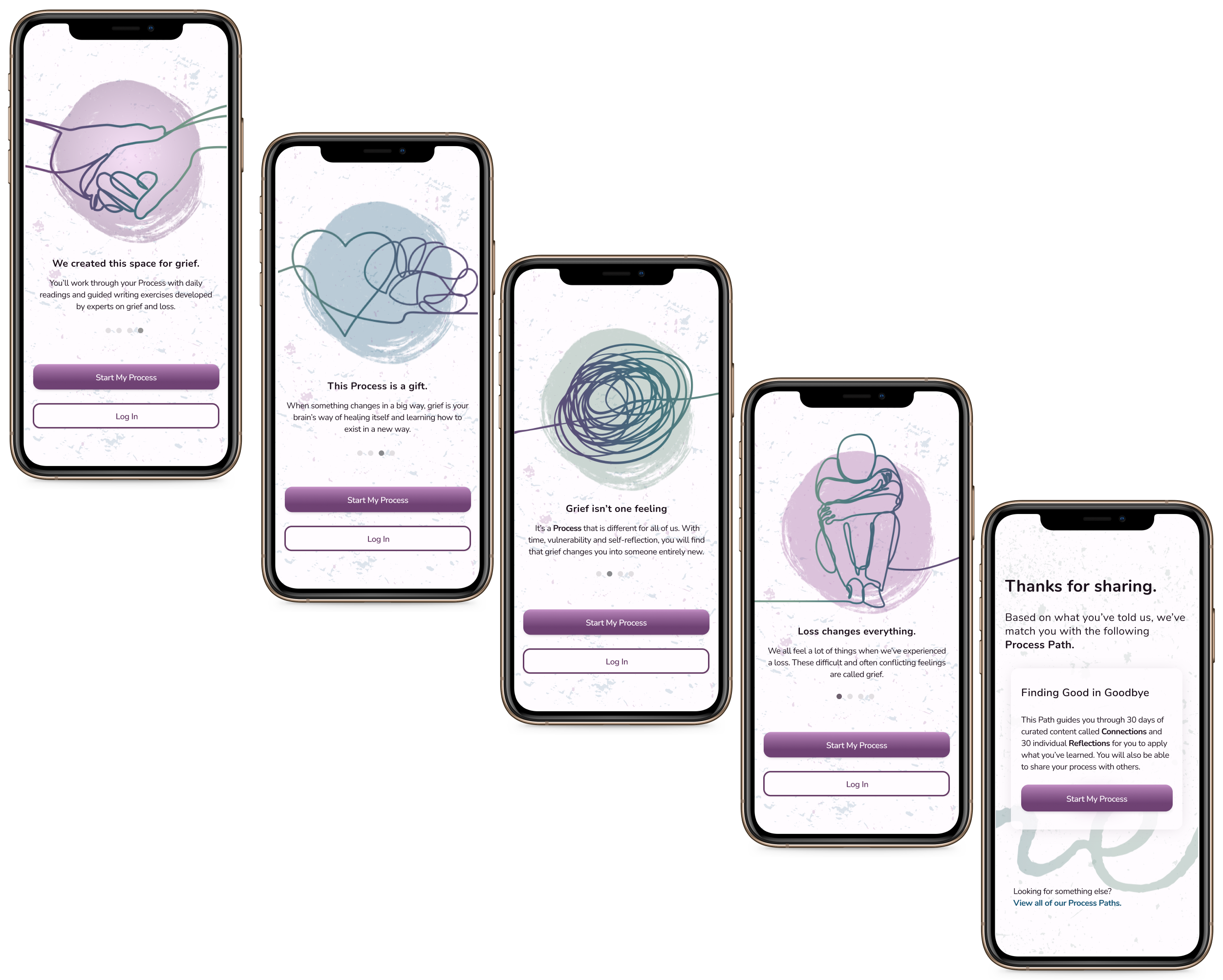 Process Mobile App
Process Grief Journal, 2020
I designed process with a content-first strategy, testing copy early with target users numerous times, and seeking the oversight of a licensed mental health counselor prior to moving into high-fidelity.

View the full content in the prototype.