Design Sprint
Case Study
Savr Recipes Immersive Cooking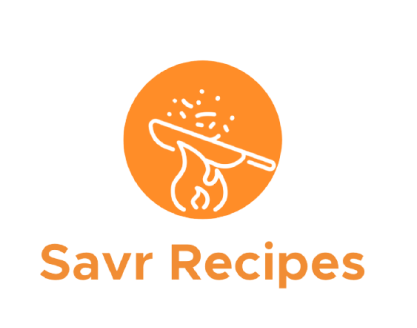 Design Challenge
Savr is an app that offers hundreds of recipes and cooking tips for home cooks of all types. Its audience of culinary enthusiasts regularly leaves reviews and rates recipes. Home cooks indicate that they have no issue finding high-quality recipes, but something is amiss.
The company has noticed an increase in negative reviews and ratings, especially for recipes with many steps or higher skill-level techniques. Reviewers indicate that they were often disappointed by recipes with unclear or hard-to-follow instructions.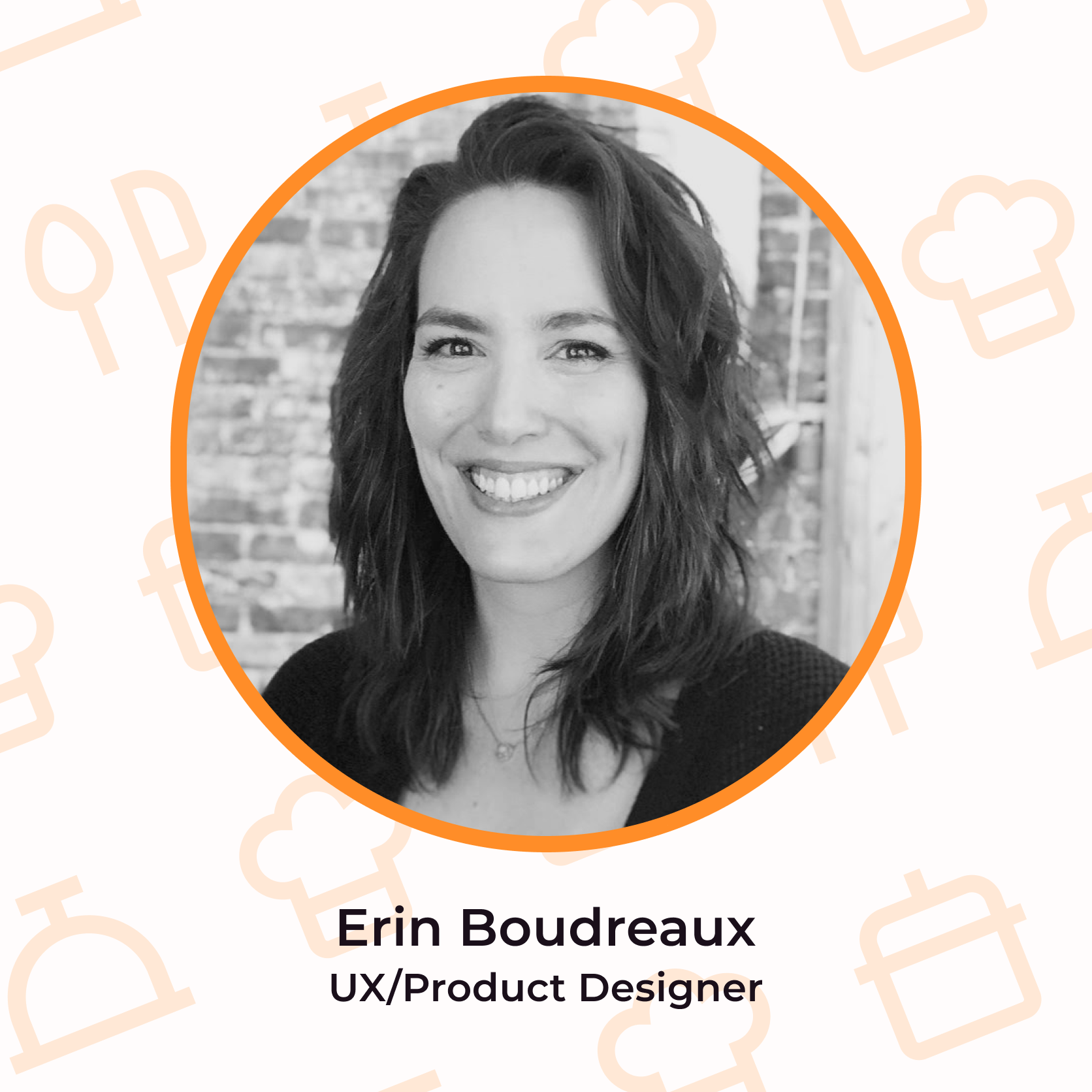 My Role
I was UX/Product Designer for this five-day solo Google Ventures design sprint. The scenario and context were provided by Springboard and BitesizeUX.
I used Figma for producing prototype screens. For sketching and brainstorming, I relied on Miro, Concepts and OneNote.
Create and test a prototype that helps home cooks confidently follow recipes in the Savr app, ensuring that their meal matches their expectations every time they cook.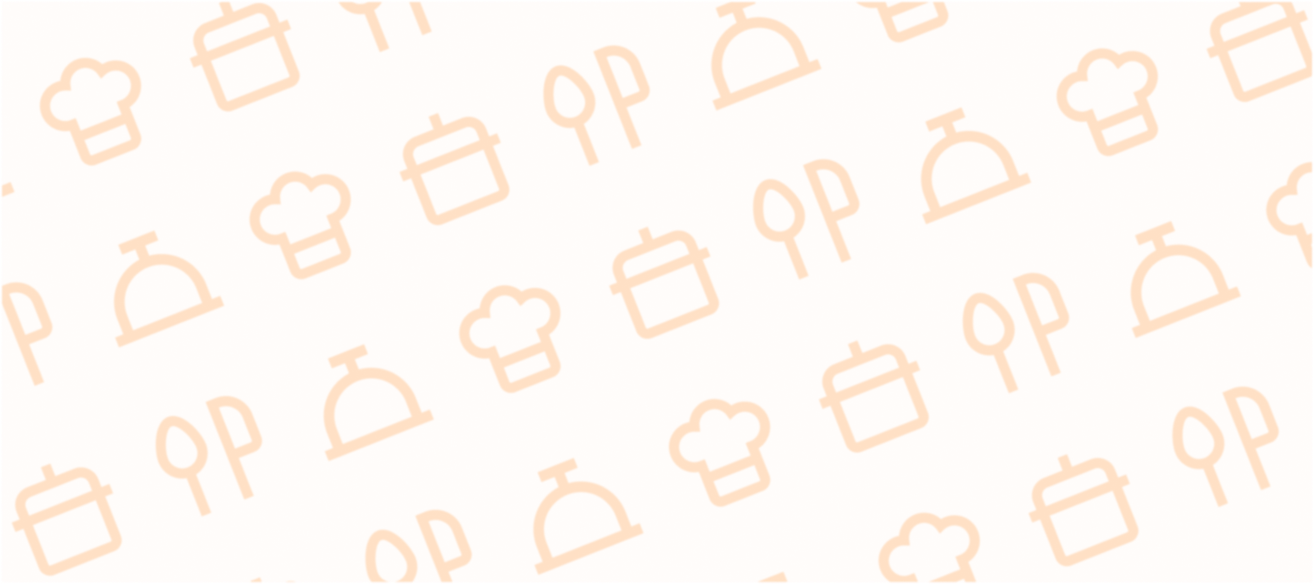 Day 1: Research and Mapping
Interviews
The company conducted interviews to better understand the home chefs who use Savr. Each user was asked about their experience cooking a new recipe for the first time.
Clarity + Certainty
Users want clear understanding of what they need to cook a recipe and how to do it. This means specific details of tools, timing and technique, not just the ingredients and steps.
Course Correction
Along with clarity on what and how, users want to be able to prevent mistakes and resolve issues that arise while cooking.
Hands-Free Use
Many users mentioned frustration with having to use their phone in the middle of cooking. I want to prioritize features that minimize this.
Frustrations
Uncertainty when a recipe's steps or outcomes are clear throughout, leading to mistakes or wasted time

Disappointment when a recipe doesn't turn out as expected or doesn't help him learn techniques

Stress when he troubleshoots using his phone while managing a meal in progress
Goals
Follow a recipe easily and confidently, so his dish comes out as expected

Wants trying recipes to be enjoyable and challenging, not stressful and chaotic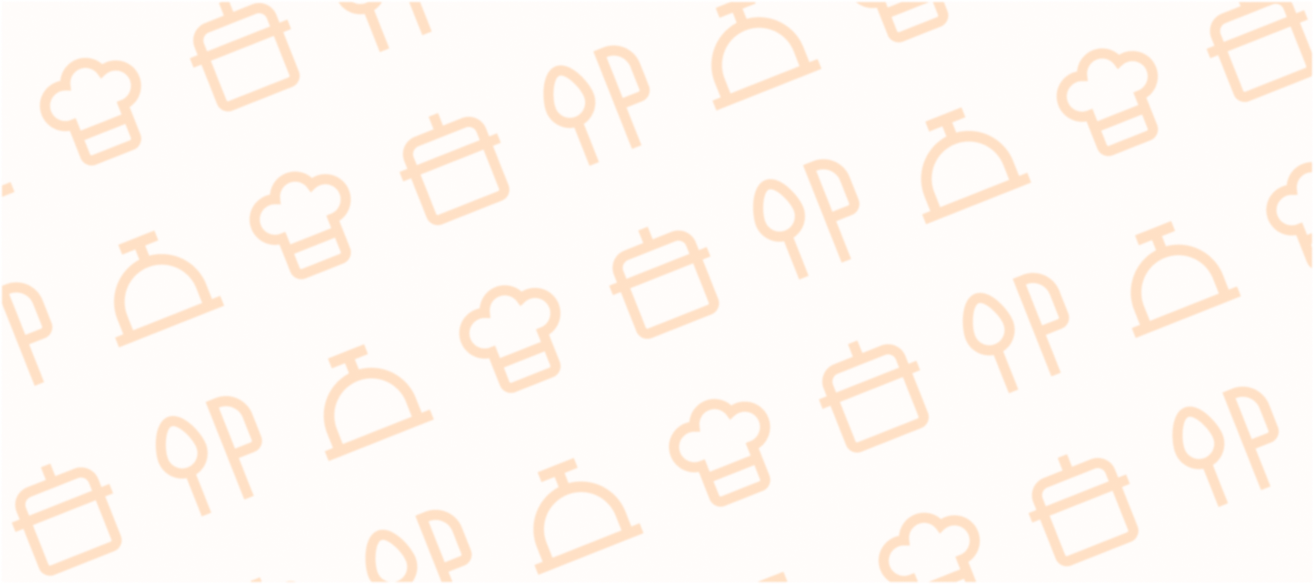 Day 2: Lightning Demos and Sketches
Notable Competitors
For this solo sprint, I reviewed the flows and features of three industry-leading cooking apps in lieu of presenting lightning demos to a team.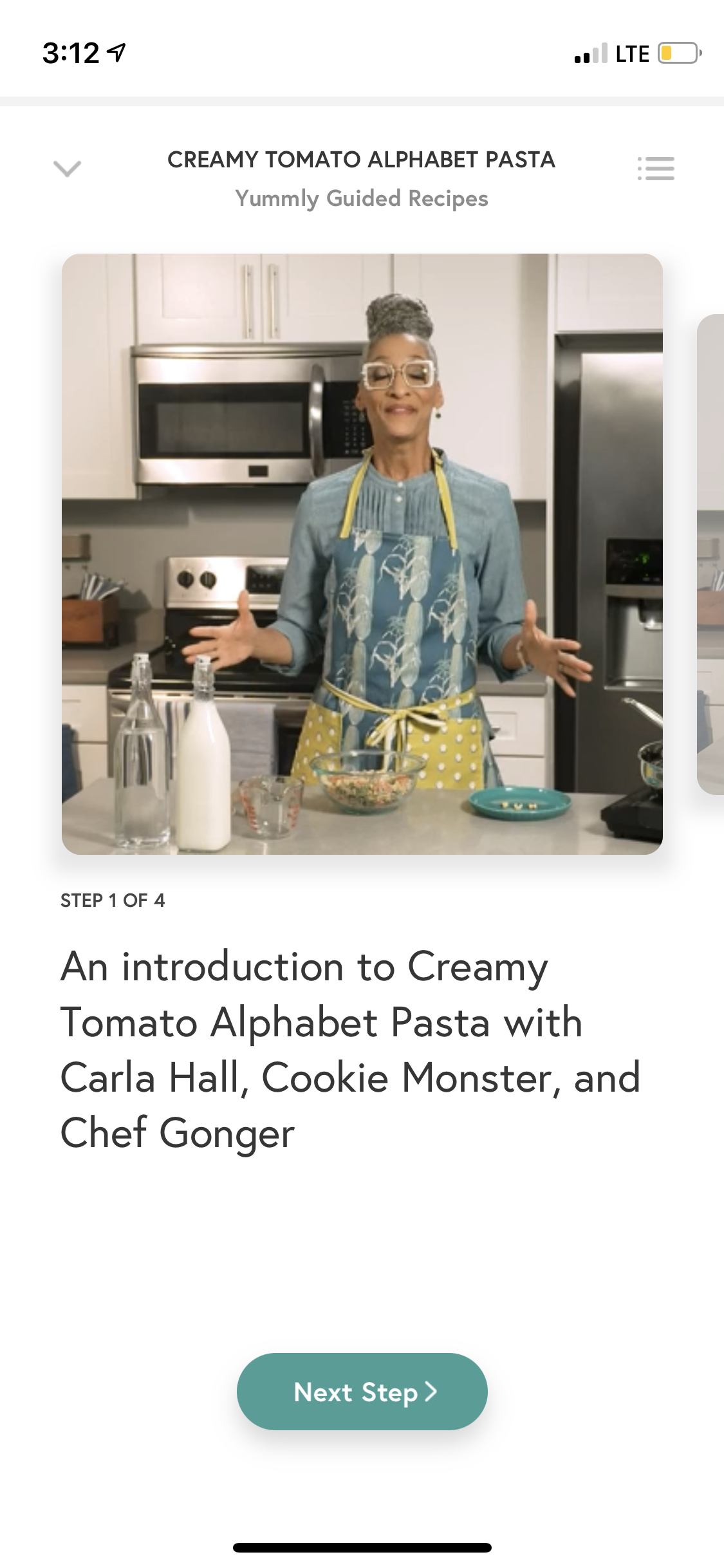 Yummly
Yummly is a cooking app and website that "help[s] people discover what to eat based on personal preferences and data." Users have access to over 2 million recipes, many of which come with step-by-step instructions and/or chef-guided video instruction.
When cooking a guided recipe, users are first presented with a prep checklist. Then, they are taken to a card-based step-by-step guide with videos and written instructions.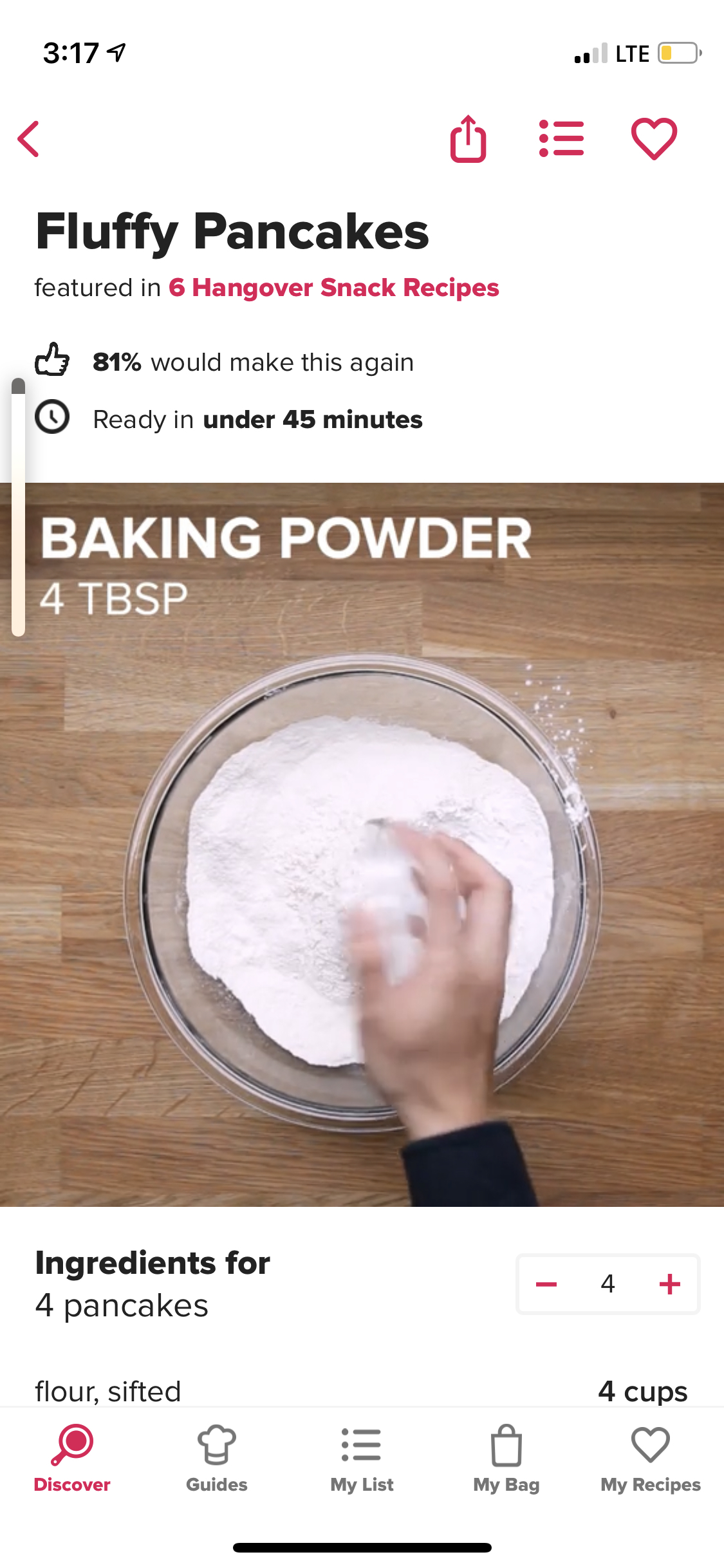 Tasty
Tasty is one part cooking app and one part content powerhouse. The recipe app provides recipes, many with their social media friendly guides shot entirely from above. The app also aggregates external culinary and cooking content.
When cooking, users can view a recipe in step-by-step mode with video instructions or view only the instructions they need.
Additional feature of note: Ingredient adjustment.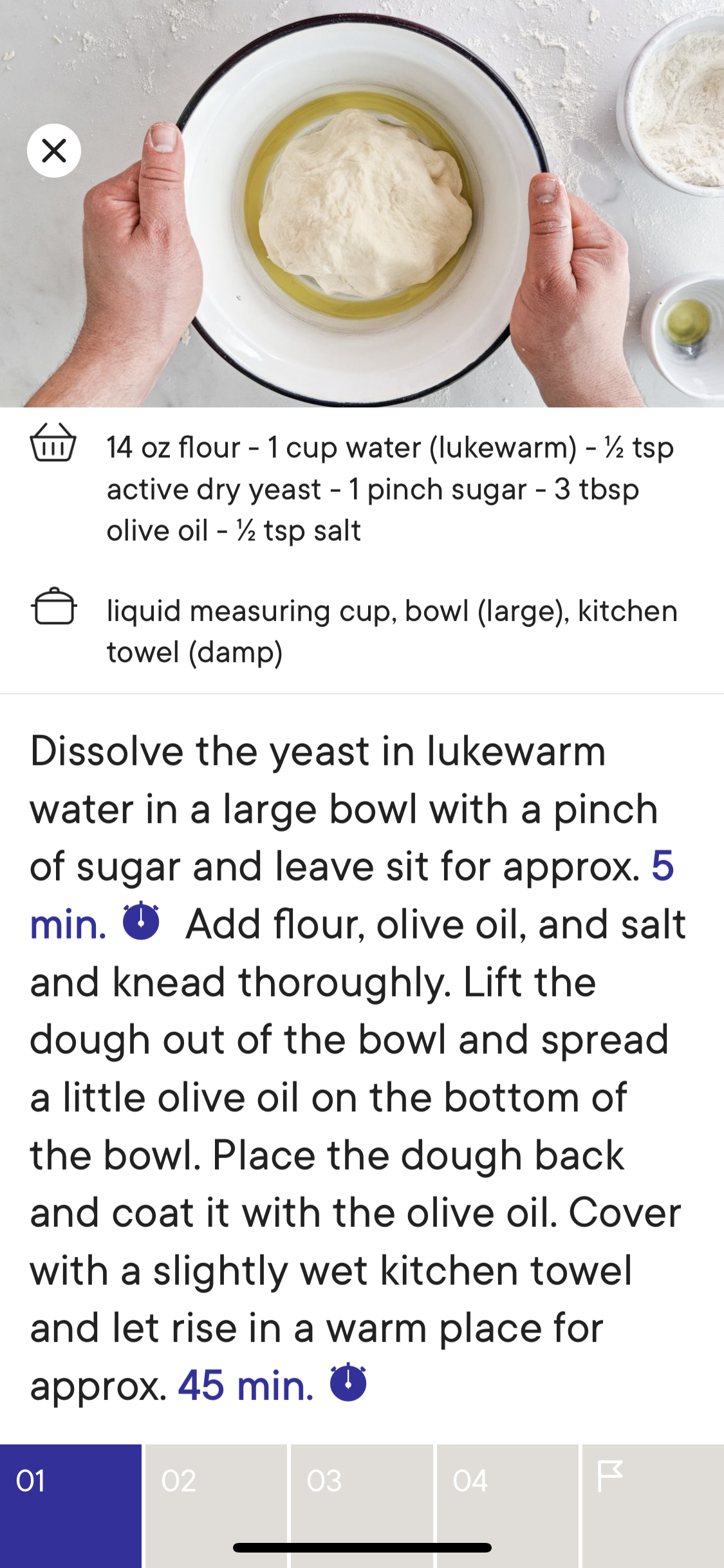 Kitchen Stories
Kitchen Stories presents chef-created recipes with guided steps that include photos or videos. The app is made to allow anyone to cook in an easy-to-follow step-by-step mode with photos.
Along with this, users can access video tutorials on techniques used in the recipes.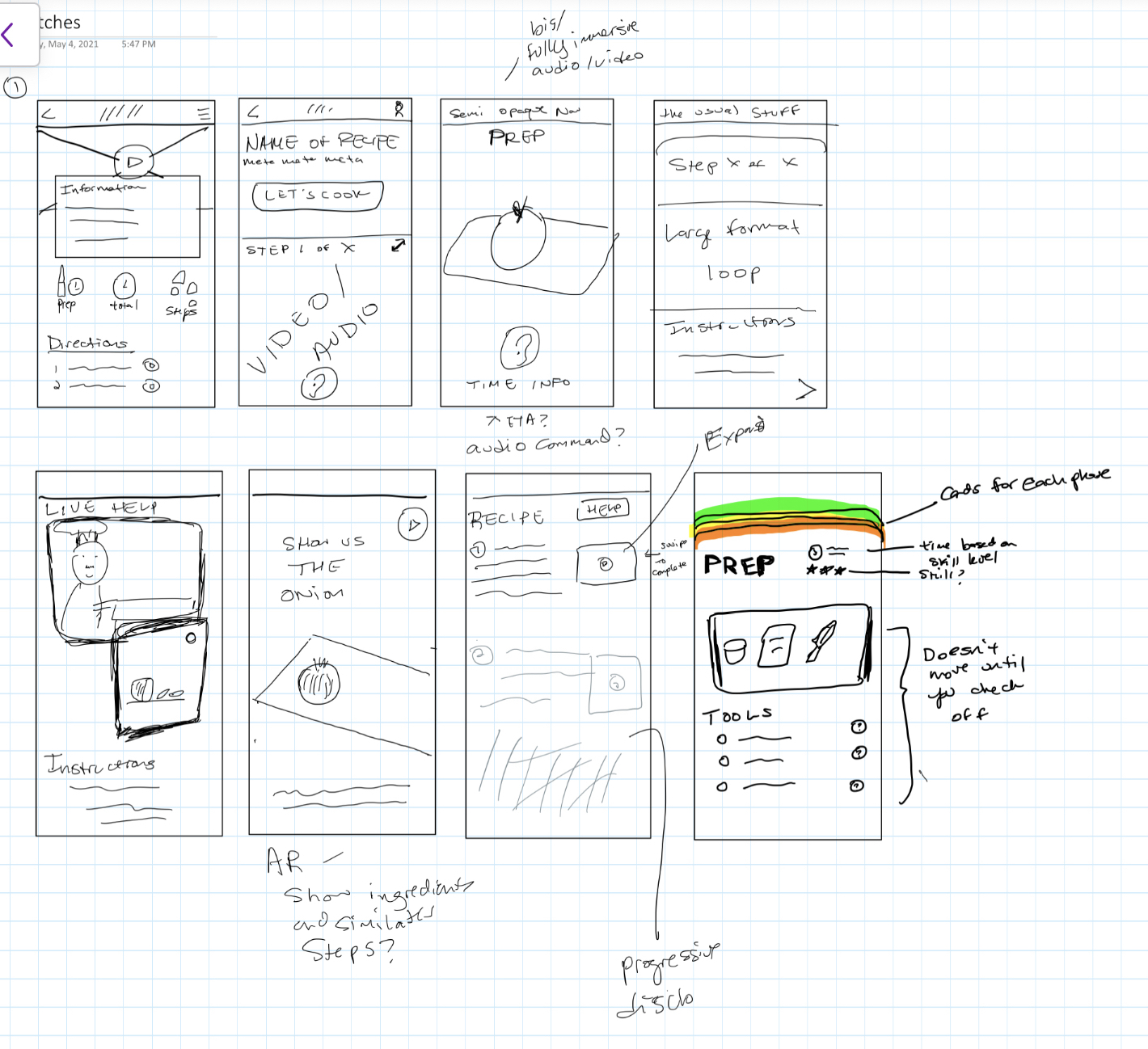 Sketches
After deep-diving into existing solutions, I used sketching to solidify the features that would improve Savr's user experience.

I used the Crazy 8s technique, drawing the primary screen for 8 different solutions. I started by replicating features from competitors such as video and audio recipes.
Then, I moved from copying features to actually improving upon them, sketching ideas such as AR-enhanced cooking, help-on-demand and immersive, voice-guided cook alongs.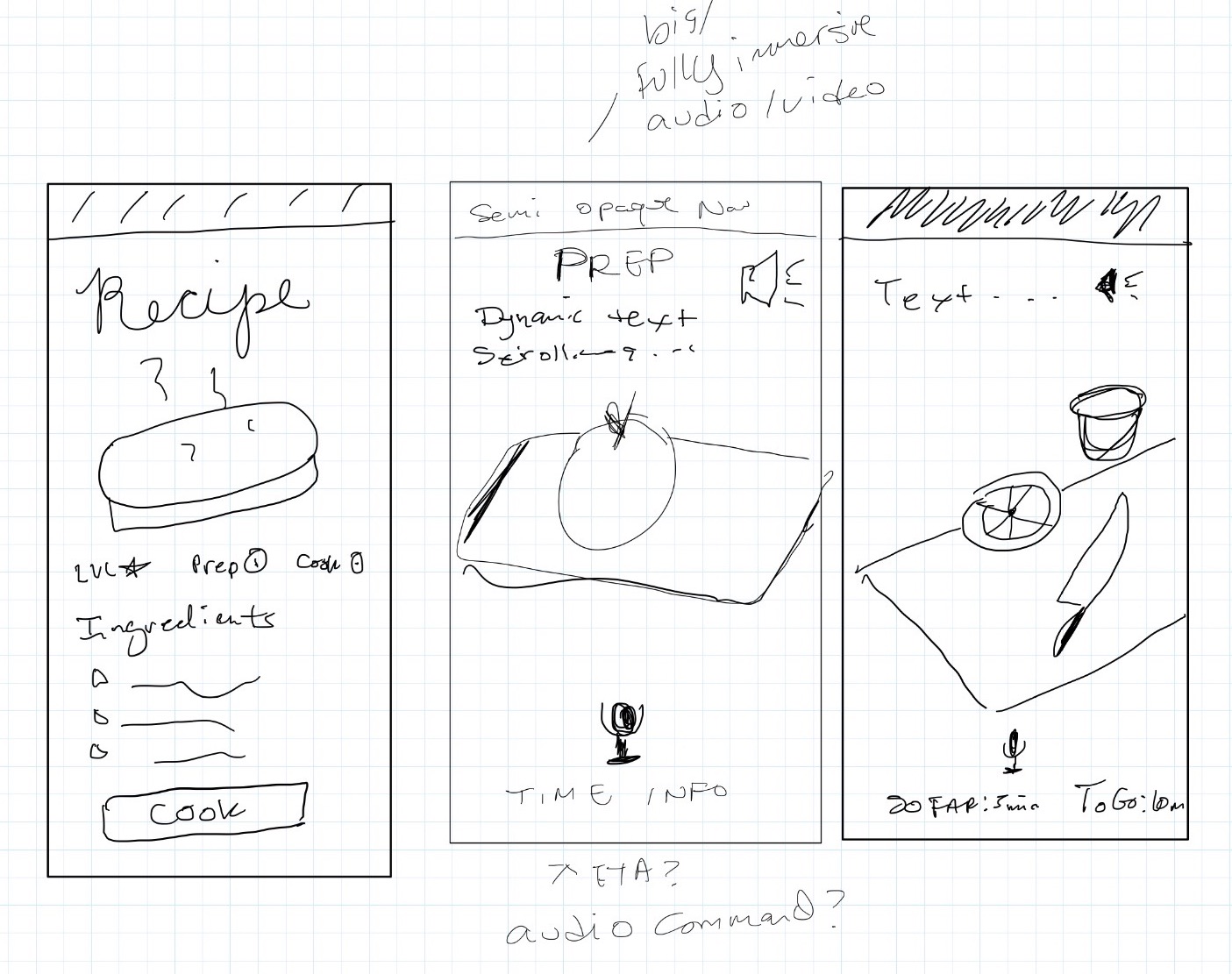 Focusing In
I decided to move forward with my third iteration, a feature that would allow users to follow recipes using high-quality video and audio instruction with the option to navigate through the cooking process using optional voice commands.
Connecting sketches to flows
At the start of Day 3, I revisited my three-panel immersive cooking screen and sketched it as a storyboard. This storyboard acted as a wireframe for my essential screens and confirmed that my prototype would match the user journey that I had anticipated.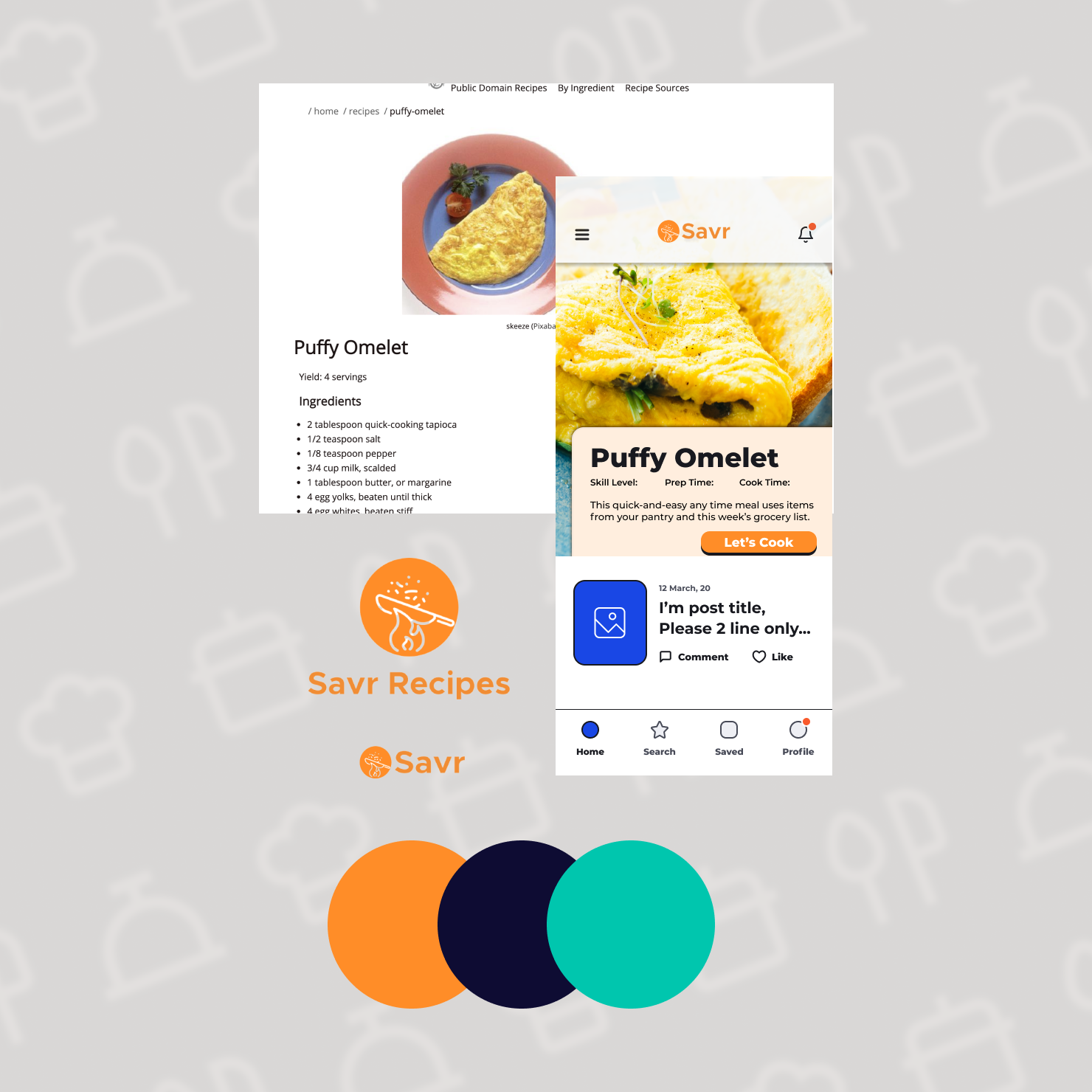 Moving from sketch to prototype
Once my storyboard was complete, I began seeking out inspiration and gathering components for my prototype.
This prototype was made possible by...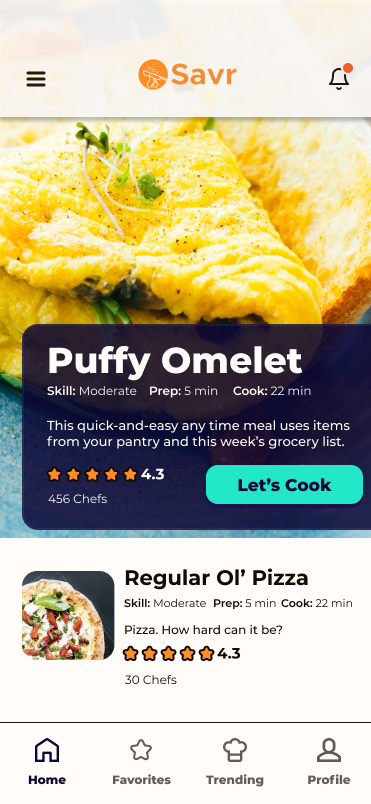 Savr has the recipe for successful home cooking.
Home chefs already love Savr's high-quality, curated recipes. Now they can confidently expand their tastes and acquire new kitchen skills with an improved cooking experience.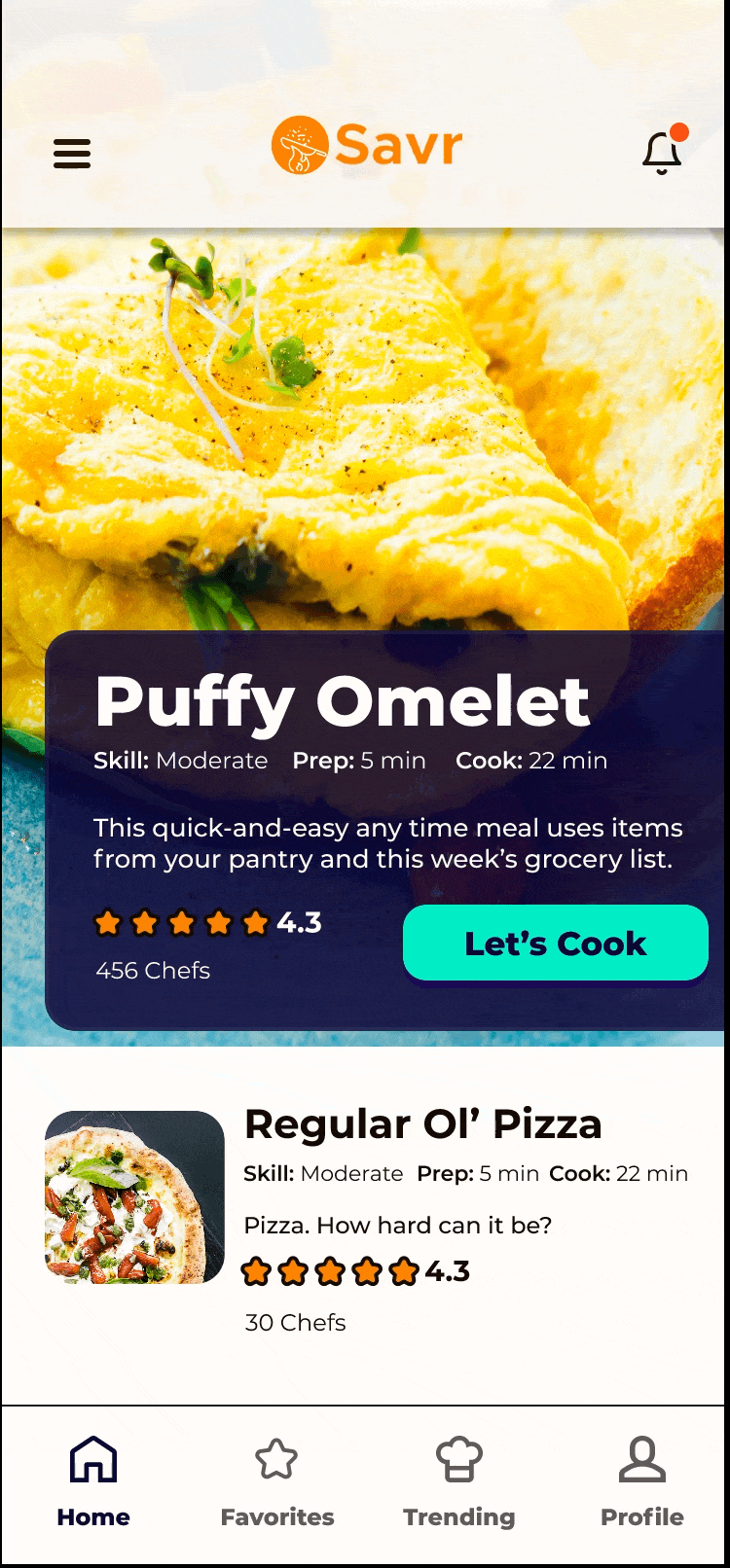 Know the tools and tricks of the trade
No more scrambling through cabinets or calling your mom. Each recipe includes a thorough list of tools, including information about how to use or select an alternative.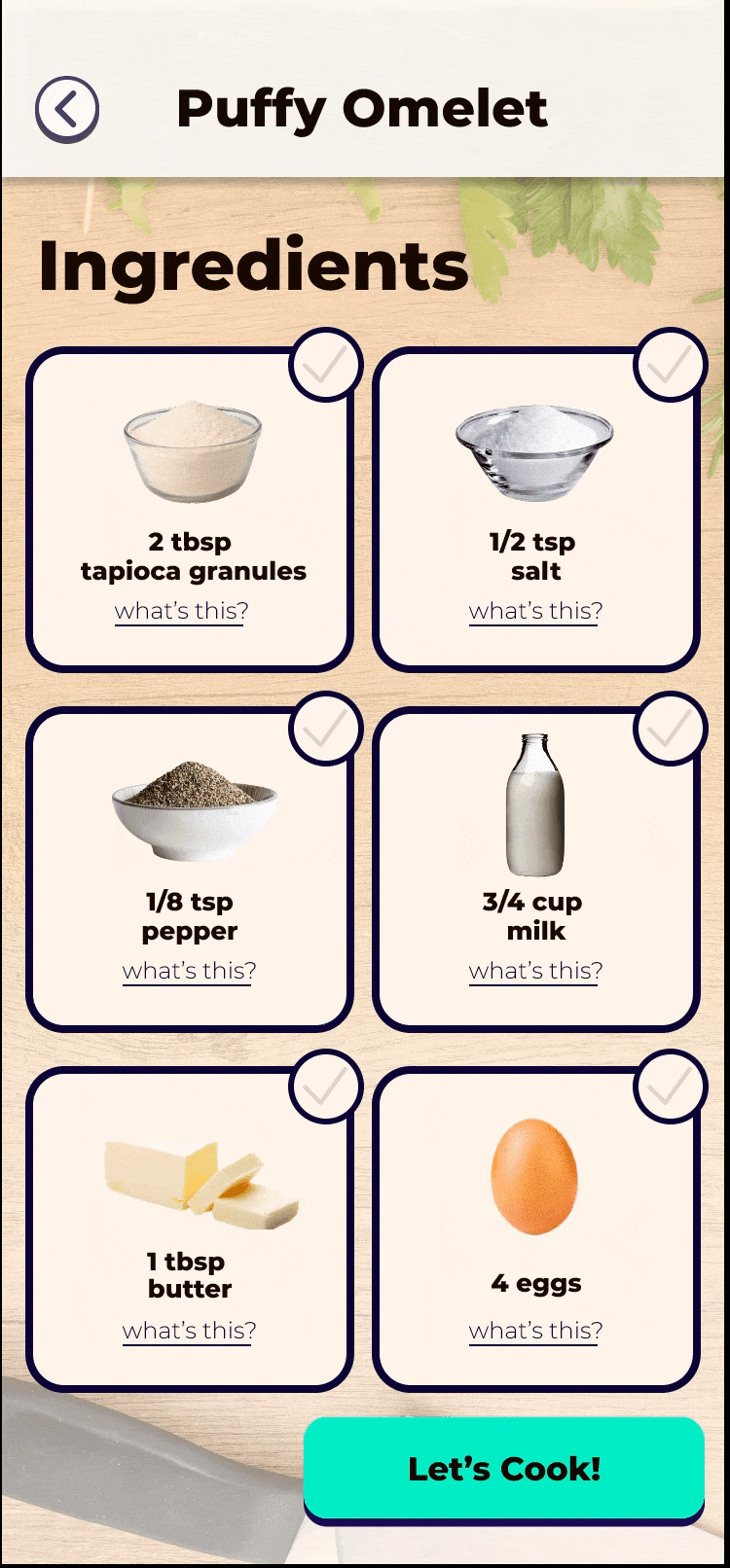 No secret ingredients
Quickly gather and prep ingredients using a checklist, identify suitable substitutes and start each dish on the right path.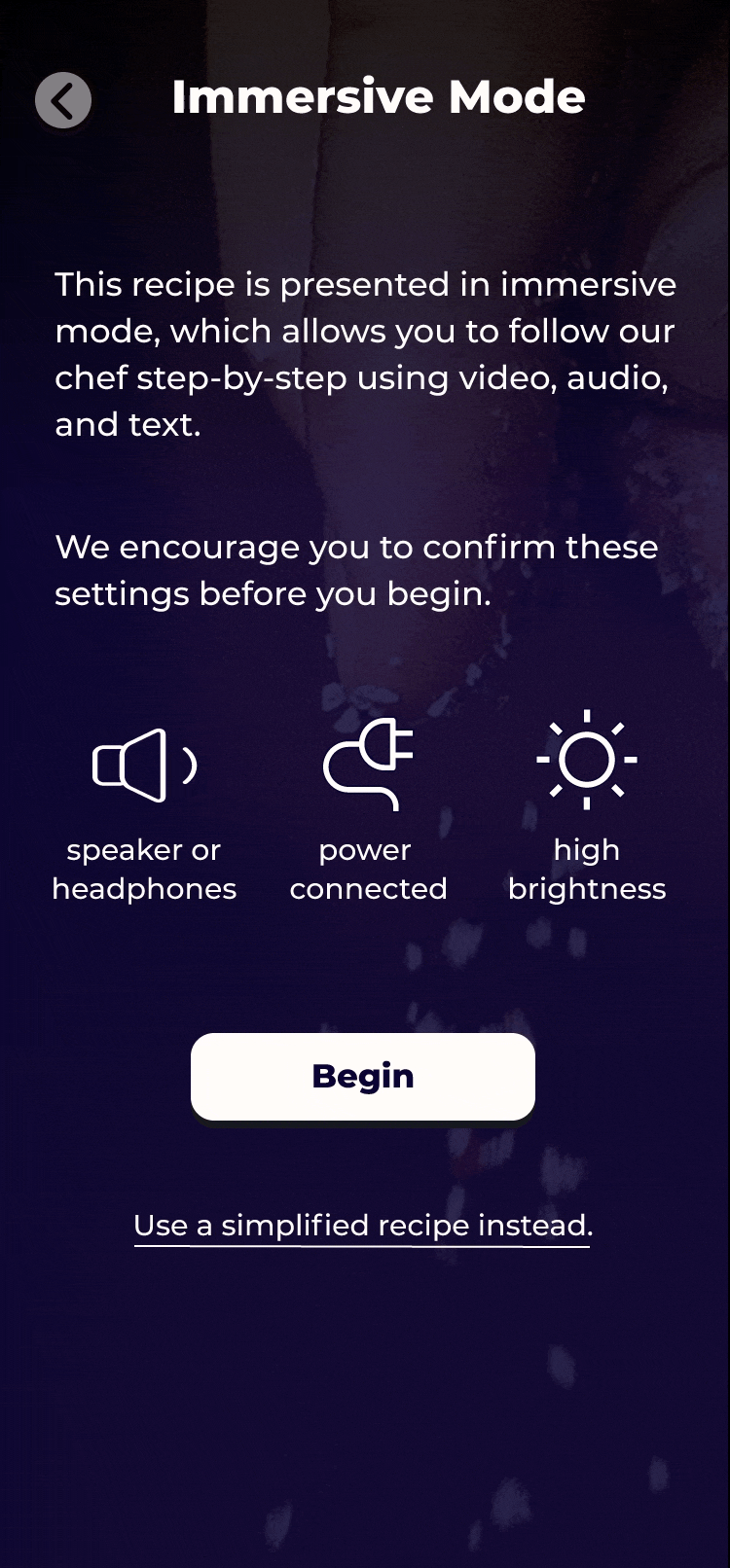 Chef-led guided recipes
Immersive mode provides cooks with step-by-step guidance however they learn best with available text, video and audio instructions.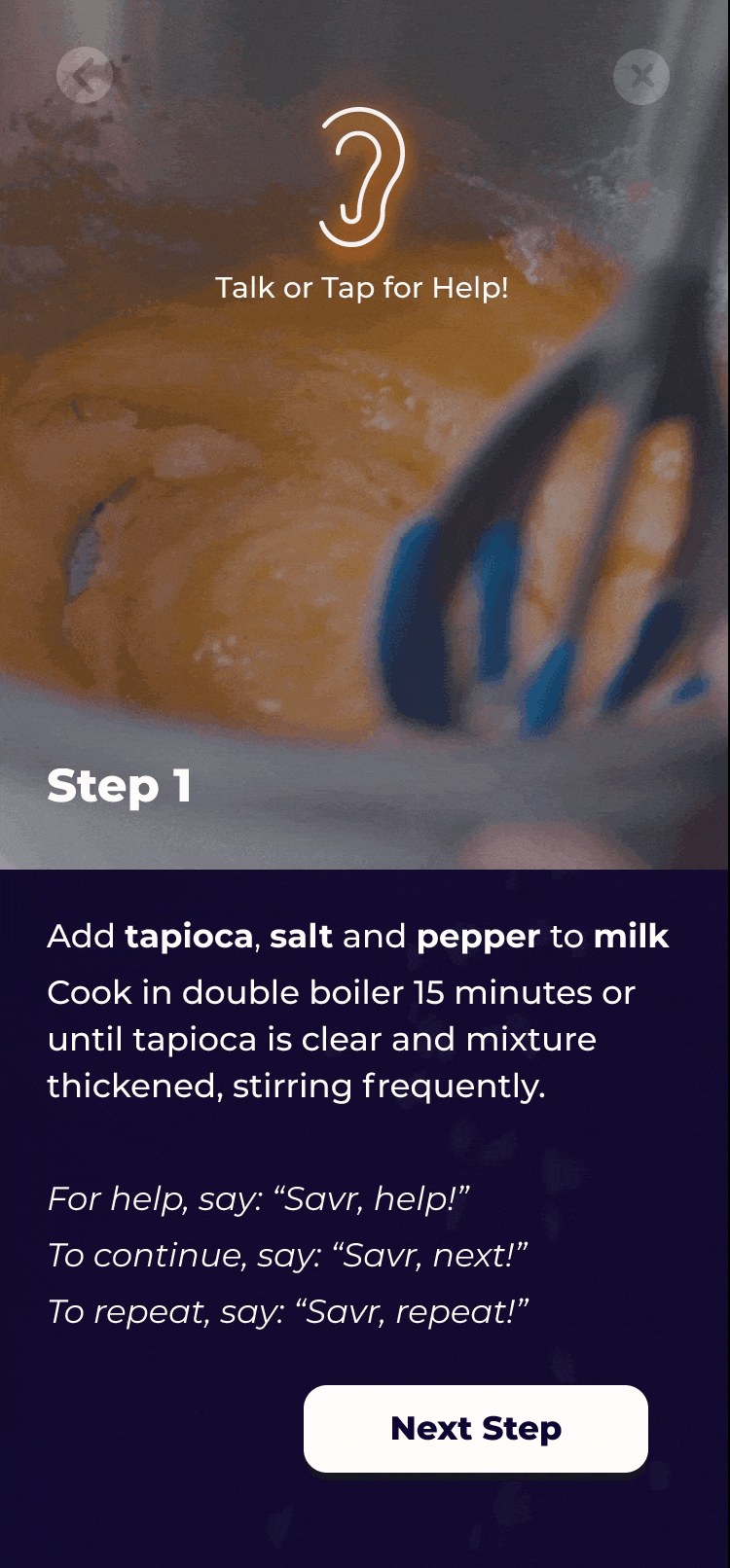 Hands-free help
Ask for help without dropping your knife. Just say "Savr, help!" and our virtual sous chef connects you to resources about the techniques, ingredients and tools used in each recipe.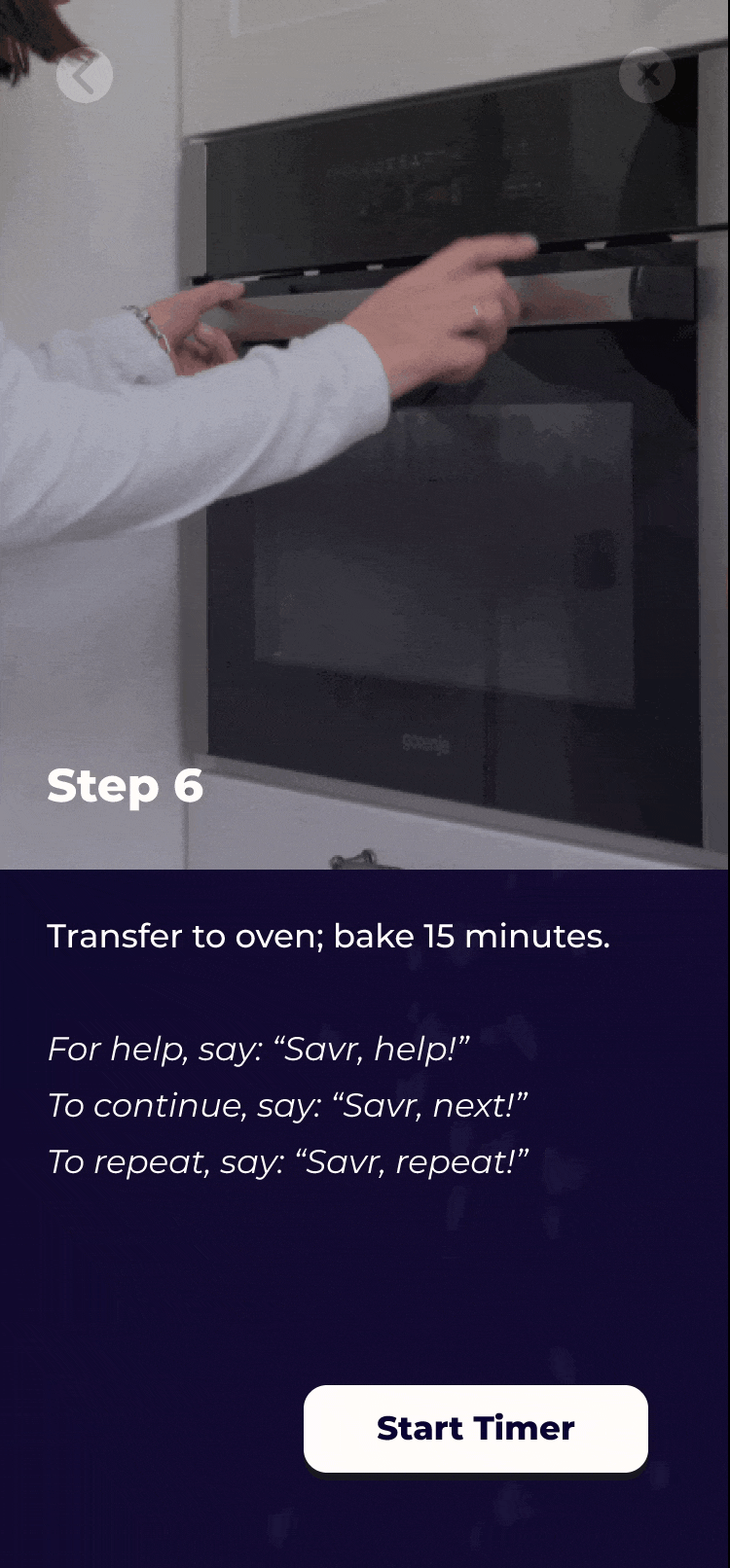 Perfect timing
Never overcook, under bake or stealthily microwave a meal again with a built-in timer that helps you adjust timing and check your progress.
After a day of rapid prototyping, I wanted to test my prototype with real home chefs to validate the new features and refine any usability issues. I conducted five tests with participants ages 31 - 53, two of which were remote, moderated tests while the remaining three were in-person.
Clarity + Certainty ✓
All participants indicated that they would be able to more quickly prepare to cook and follow recipes using audio and video instructions.
Course Correction ✓
All participants were able to use help/guidance features for tools, ingredients and recipes.
Hands-Free Use ✓
All participants valued the ability to move through recipes or resolve common issues without having to touch their phones.
Revisions
Along with validating that the new features would help home chefs use recipes more easily, testing helped me to refine my design.
The two biggest changes were:
Ingredient & Tools Screens
Checklists: This feature was removed from the tools screen based on user feedback and made optional for ingredients

Launching additional information card: The purpose of the question mark was not clear to users, so I removed it and made it a text link instead
Timer
Navigation and affordances: Added back, exit and pause timer buttons

Additional delight: Included instructions for checking the progress of the meal as well as an animation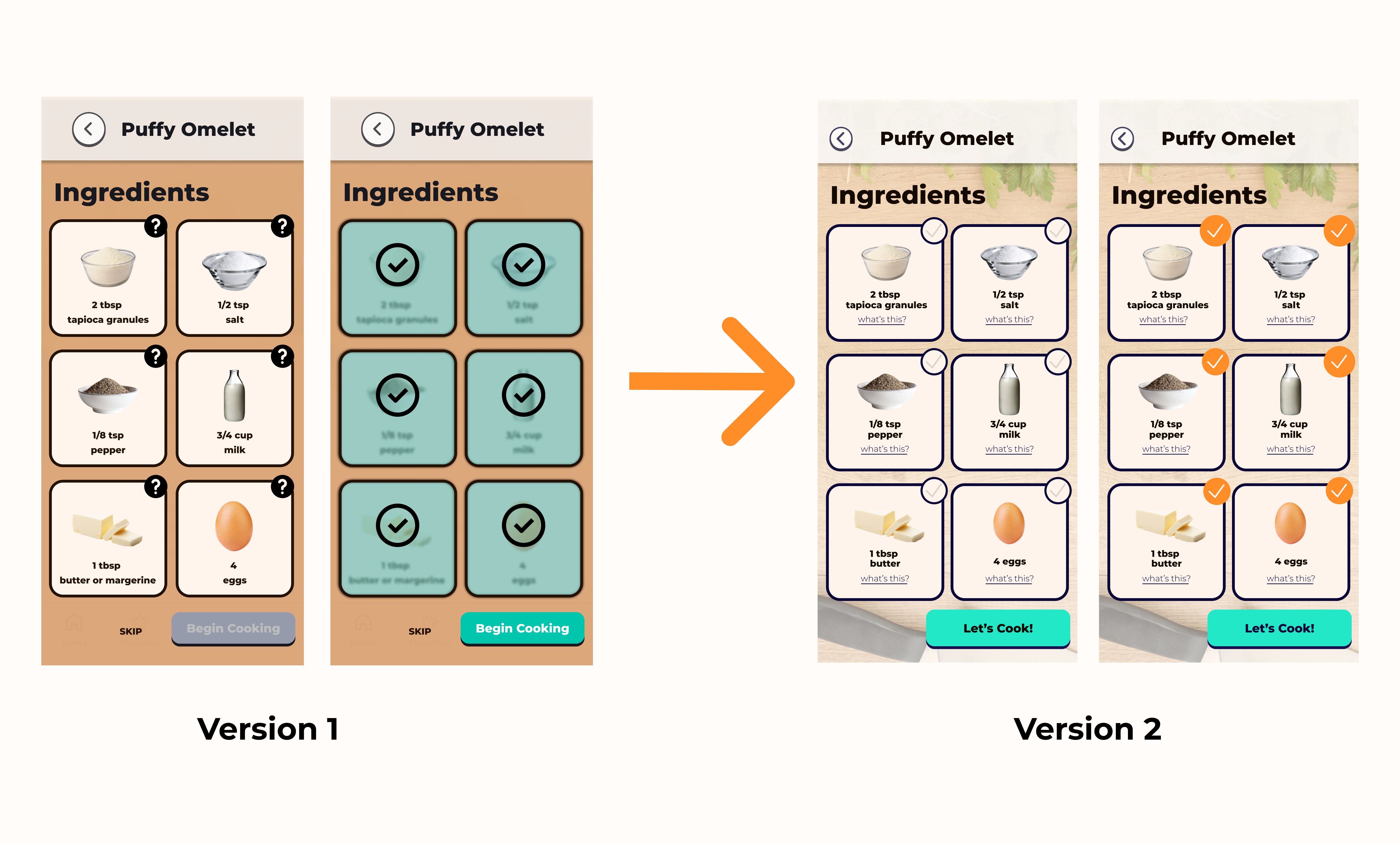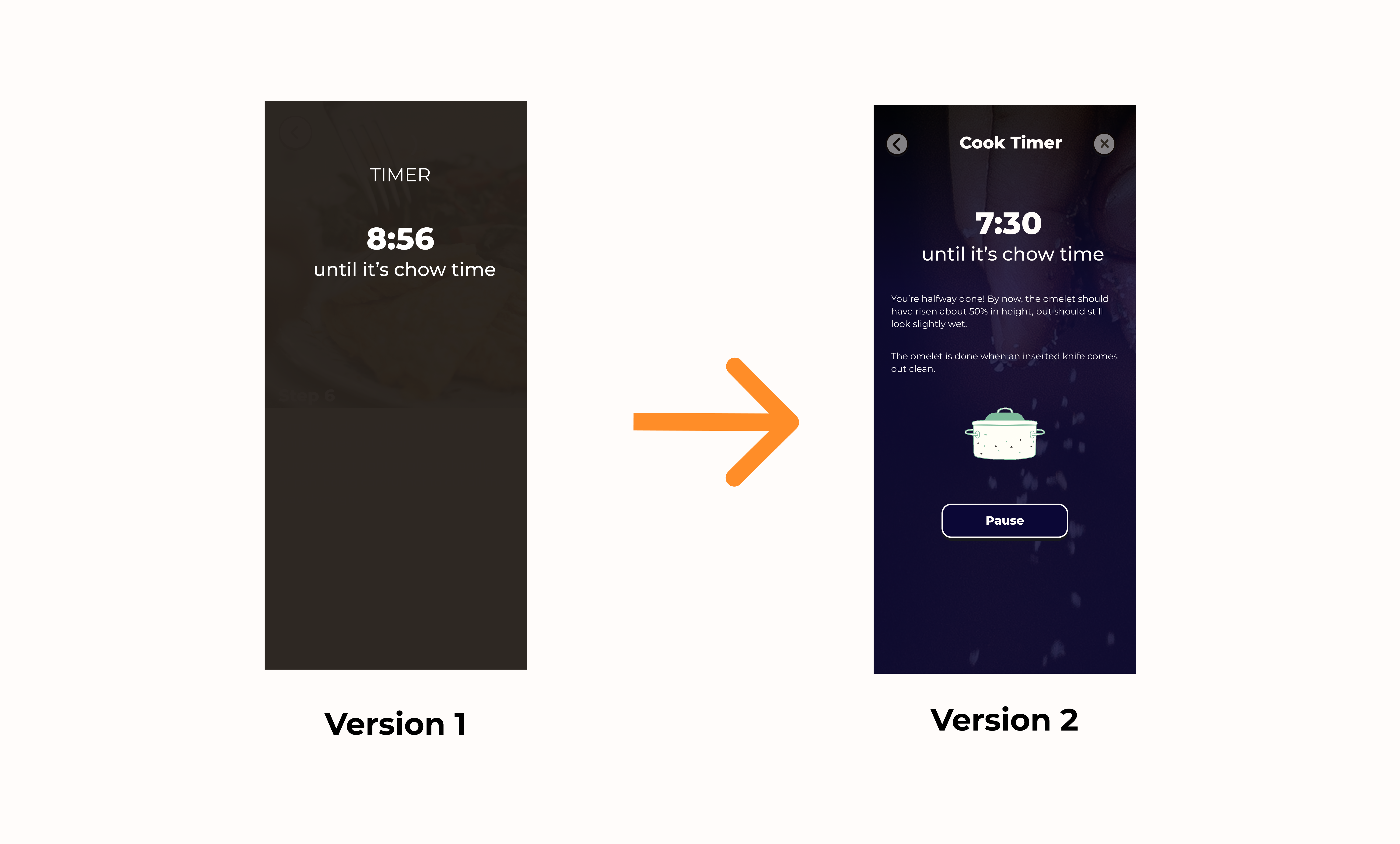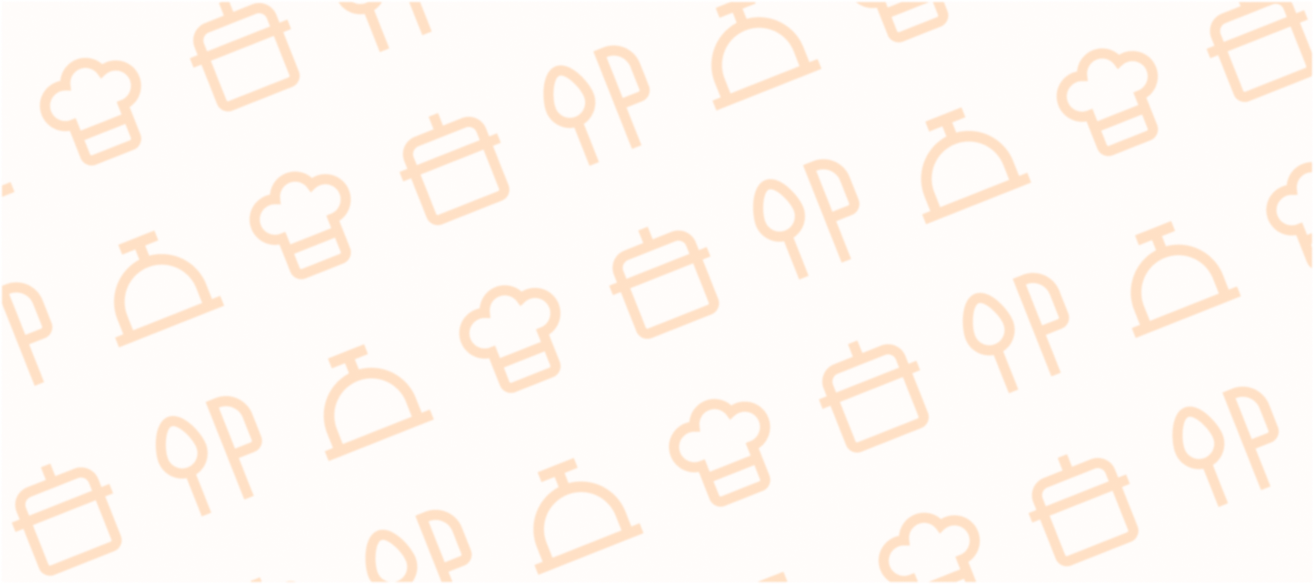 Don't underestimate sketching.
Looking back on this project, I can say that my sketches and storyboard were...fine. Thankfully, these still informed a solution that satisfied my testers and solved Savr's biggest usability issues. However, just a few more minutes of sketching and storyboarding would have given me a better starting point.
One designer is enough.
Collaboration is key for tackling many design challenges, but it's not always possible to work with a team. This solo sprint was a big reminder that design teams of one can still make a huge impact on user experience.
Keep your users close and your constraints even closer.
When a design challenge is in front of me, it's easy to get swept into a frenzy of moonshot solutions. User needs are always the most important priority, but business goals are a critical consideration that can bring big ideas back to Earth.